What is CBS?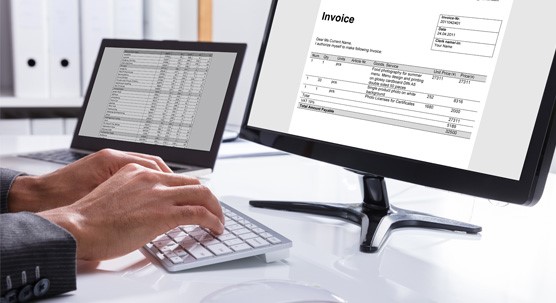 The recent globalization of markets, technology and competition has increased business needs in terms of flexibility, quality, cost-effectiveness and timeliness.
Many companies still have their invoicing processes semiautomated, typically the flow begins with the delivery of goods or services, and the creation of an invoice in the ERP system. After this first phase, it is necessary to print an invoice that will be sent to the buyer via post or e-mail.
CBS is an application developed by DigitalSign that allows one convenient way of processing invoices in bulk, and other documents by using a folder approach.
This application can easily be integrated with any ERP / invoice system, providing the means to answer business process needs like bulk signing of documents, particularly PDF and XML invoices, using Qualified Electronic Signatures/Seals, as requested in the new law – DL. 28/2019, 15 February.
More information on electronic invoices and new legislation is available here.
How CBS Works?
The main objective of this application it´s to provide one complete and secure complementary Electronic Invoice solution, that answers all legal requirements (according to Portuguese Legislation), providing a set of functionalities that are enough for the deployment of a fully automated invoicing process.
With CBS you create the hash for each document (PDF and XML Cius - PT format) submit it trough the SigningDesk application to our HSM to be Signed.
The hash signed is then submitted to other application to be assembled on the PDF and XML invoice, when assembled it goes to the outbox and sent to the email service, that checks if for that VAT Number there is already an email on the DB, if the email exist CBS will sent it to the final client.
CBS is a complete suite of applications that create the hash, submit then to signature on the HSM, assembly the hash duly signed with the documents and sent them by email.
To see in more detail how CBS works click here.
Why choose CBS?
CBS benefits
The activities that start with the invoice creation, until the manual integration at the buyer side, produce a major payload in terms of time spent in handling and processing of invoices, costs with paper usage and postage, etc.
With this in mind we created CBS, allowing companies to turn into a fully optimized and automatic invoicing process that respects the new law requirements.
Easy to Integrate
CBS provides a simple and effective way of managing watched folder profiles and sophisticated rules of filtering without any development/integration effort.
Bulk Signing
CBS allows bulk signing of your documents, using Qualified Electronic signatures, in a secure and faster way.
Legal validity
DigitalSign is a European Digital Notary, guaranteeing security and legal validity for the entire signature process.
Money saving
Electronic invoicing saves you a lot of money on printing and courier/Post office. Both capital and operational expenditure significantly reduced.
Go green!!
Save time and money using electronic invoices, and also save our world, using one complete digital process without paper.
Let our commercial team guide you into the future!
Need Help?
Office hours: 09:30 - 18:00 (Monday to Friday)
Commercial Department:
comercial@digitalsign.pt