DigitalSign is a leading Qualified Trust Service Provider in the market since 2001, accredited in Europe as registered in the EU Trusted List (here) and accredited by the Brazilian Government at ICP Brasil as a Certification Authority.
We are providing a full spectrum of solutions and services in the fields of digital identity and onboarding, digital certificates and electronic signatures. We employ more than 180 direct full-time employees and more than 600 indirectly full time.
We are proud to be part of the Logalty Group, the group being the 4th largest European operator (QTSP), with a clear market dominance in the Iberian Peninsula and benefiting from having as minority shareholders in DigitalSign, two of the largest European Private Equity funds, Ardian and MCH.
WHY US?
AN EU LEADING QTSP
As a Qualified Trust Service Provider (QTSP), we have undergone rigorous assessments to ensure compliance with the eIDAS regulation and other relevant regulations and standards. This means that our identity solutions will meet the highest standards of security and privacy, ensuring that customer data is protected, and the risks of fraud and identity theft are minimized.
PROVEN TRACK RECORD
We have a proven track record of providing reliable and trustworthy services to the European Commission and many other relevant public and private EU organizations. This demonstrates our commitment to quality and security and provides assurance to customers that our solutions will be reliable and trustworthy.
CLOSE TO CLIENTS NEEDS
We listen our clients and always do our best to deserve their confidence, delivering with quality and on-time, to create trust and a long term relation.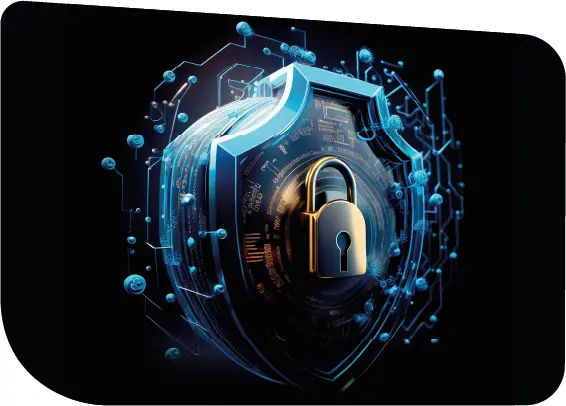 VISION
DigitalSign vision is to be an EU qualified trust service provider that enables individuals and organizations to own, control and protect their digital identities, virtual credentials, assets, and process payments seamlessly, privately and securely.
The identities provided by social networks such as Facebook, Twitter, etc. that we use to log in to many websites, are not secure enough.
As a Qualified Trust Service Provider focused on identity, we aim to foster the EU Digital Services Act and RGPD, for:
Citizens, by protecting consumers data in particular their identity, assets and credentials, to access to on-line services, making the onboarding processes frictionless and more secure.
Organizations and providers of digital services, by avoiding identity fraud (including bots) and using eID and Virtual Credentials to automate onboarding processes and eliminate collecting again and again users data, that became a big liability.
Society at large, by putting the citizens at the center and on control of their data and fundamental rights on-line, including the freedom of speech in social platforms, done in a responsible way, because with a verifiable ID comes together accountability and a healthier democracy.
Mission
Our mission consists of helping organization to digitize every business process with simple, efficient and state-of-play technology. We aim to foster compliance, security, trust and sustainability while accelerating digital transformation.
We develop bespoke vertical solutions to different industries, from banking to retail, healthcare and utilities, according with the different business needs.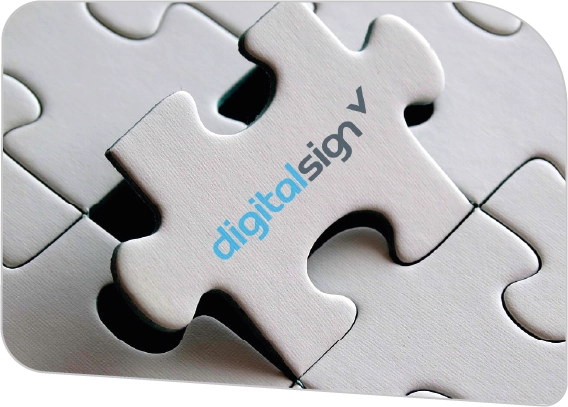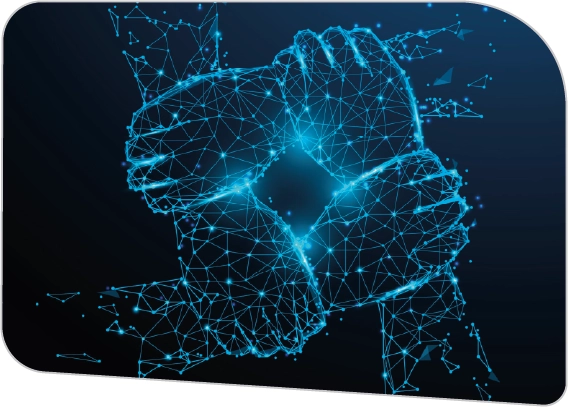 Values
Our values reflect our determination to serve our customers with safety and quality, in an experience of simplicity for users. To this end, we are committed to ensuring that our teams are transparent, communicate well, are humble and develop relationships of trust and proximity with customers.
By investing in R&D with the focus on the creation of innovative business models in compliance with the applicable legal requirements we aim to move towards a digital first society and a more sustainable future, whilst sharing knowledge and working closely with universities.
We proudly work with the most prestigious organizations across Europe and South America from public to private sector.