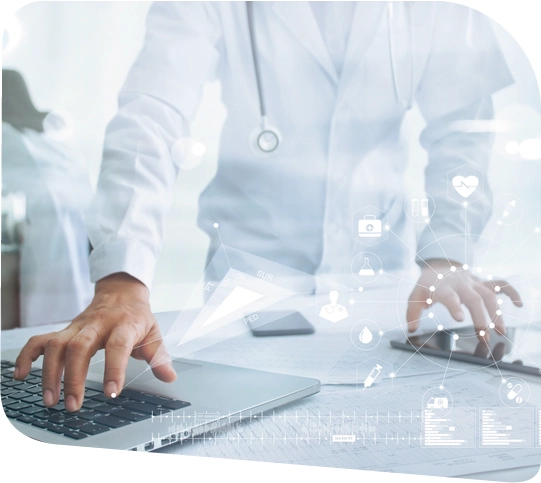 Current situation
Know you patient and secure their data
Modern healthcare relies on trusted digital identities more than ever for a patient and third parties accessing sensitive personal data.
Healthcare organizations should use secure identity proofing to ensure patients and providers securely access healthcare data. It also protects patients and providers from medical identity theft and prescription fraud.
Our Solution - IDCERT
Trusted Identity Verification for Patients and Health Care Providers
Enable online enrollment and secure identity verification to facilitate secure access and authentication to patient portals.
IDCERT provides seamless identity verification for patients and health care providers to ensure security to the access to patient portals with sensitive personal data.
IDCERT's identity verification solution ensures the correct attribution of personal health records and insurance information with the right patient guaranteeing the application of the GDPR need-to-know principle. Patients that verify their identities with IDCERT create a strong authentication credential (Digital Certificate), they can use to sign into patient portals across healthcare organizations and sign documents in a secure way and with legal validity recognized by EU regulation eIDAS.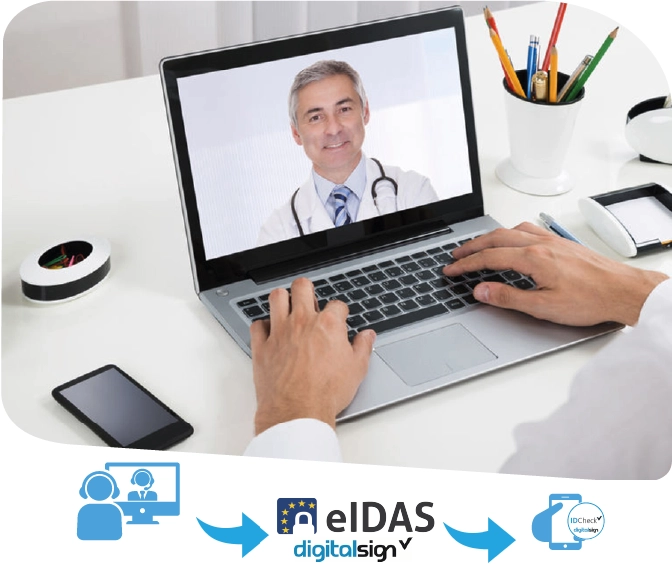 How it works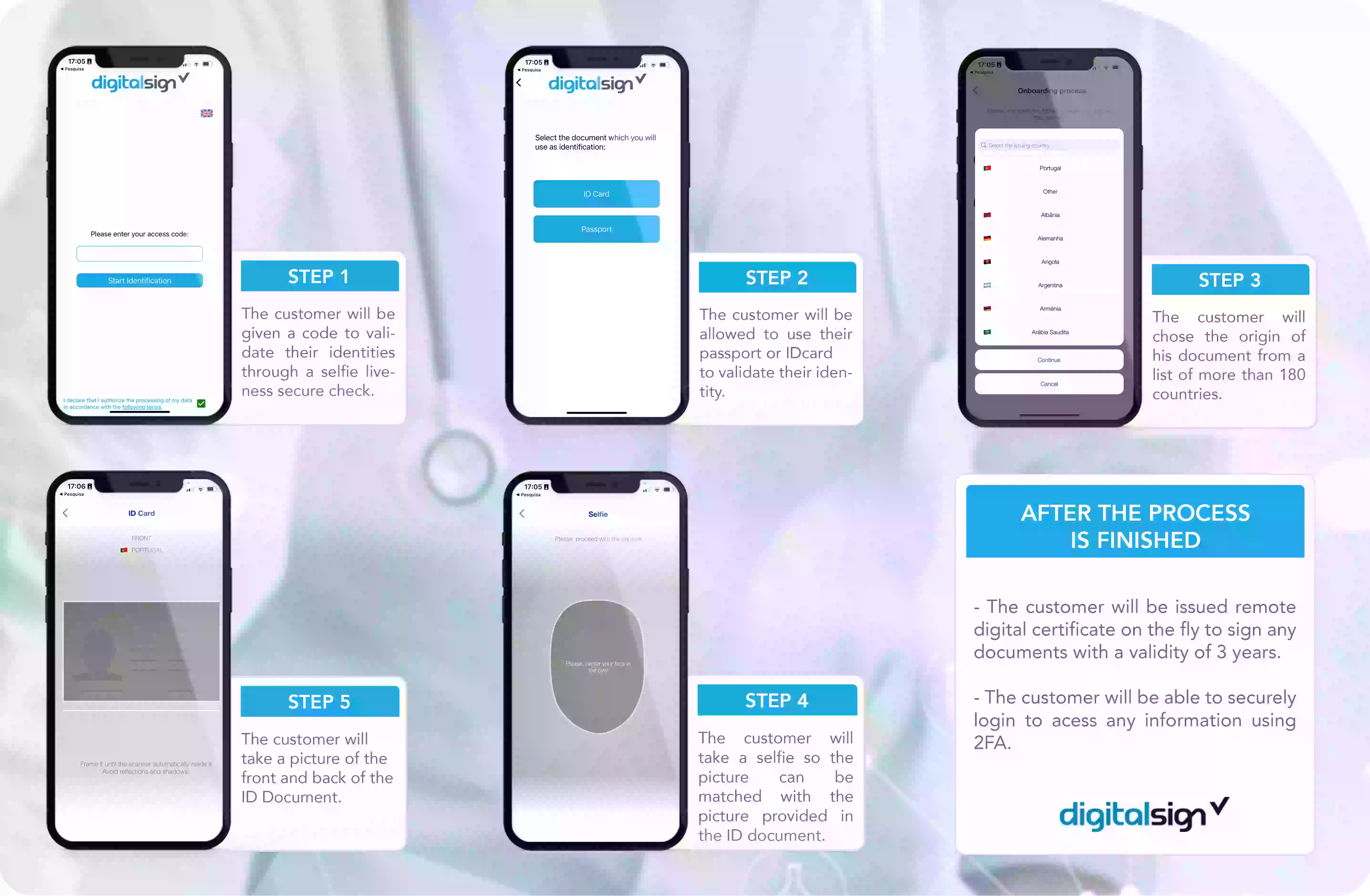 How it works
Step 1
The customer will be given a code to validate their identities through a selfie liveness secure check.
Step 2
The customer will be allowed to use their passport or IDcard to validate their identity.
Step 3
The customer will choose the origin of his document from a list of more than 180 countries.
Step 4
The customer will take a selfie so the picture can be matched with the picture provided in the ID document.
Step 5
The customer will take a picture of the front and back of the ID Document.
After the process is finished:
The customer will be issued remote digital certificate on the fly to sign any documents with a validity of 3 years.
The customer will be able to securely login to access any information using 2FA.
Want to be contacted?
Leave us your details.
We call you!